Russia, US clash at UN over Ukraine crisis as oligarchs threatened******
Russia and the United States clashed over Ukraine at the UN Security Council Monday, as London and Washington threatened to slap sanctions on wealthy Russian oligarchs if the ex-Soviet state is attacked.
French leader Emmanuel Macron and Russian President Vladimir Putin spoke by phone for the second time in four days amid intense efforts by NATO allies to deter a Russian invasion of Ukraine.
With more than 100,000 Russian troops massed on its neighbor's borders, tensions soared as US Ambassador Linda Thomas-Greenfield told the Council that Moscow is planning to increase its force in Belarus six-fold in the coming days.
"We've seen evidence that Russia intends to expand that presence to more than 30,000 troops near the Belarus-Ukraine border, less than two hours north of Kyiv by early February," said Thomas-Greenfield.
"If Russia further invades Ukraine, none of us will be able to say we didn't see it coming, and the consequences will be horrific."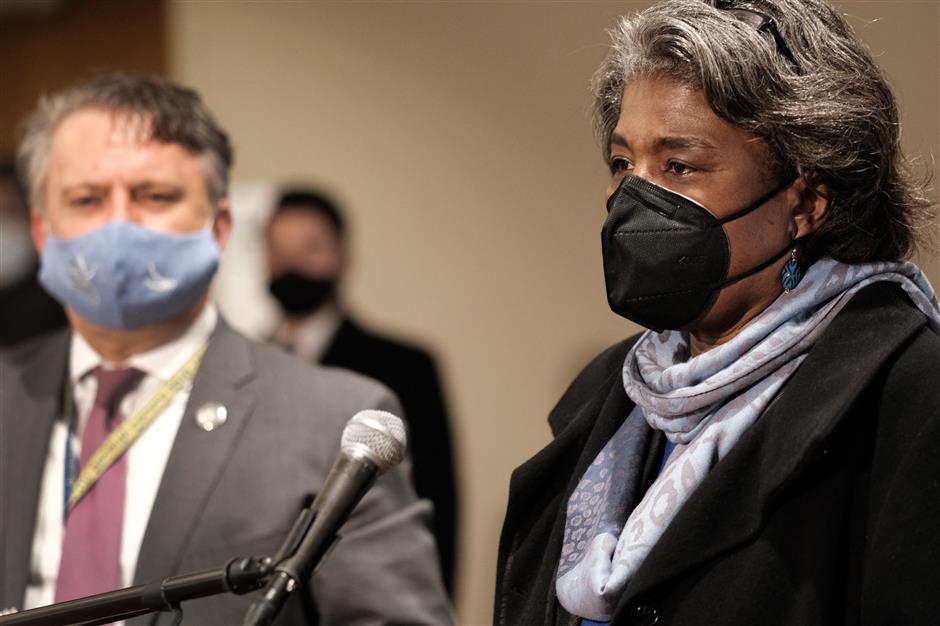 AFP
U.S. Ambassador to the United Nations Linda Thomas-Greenfield (right) and Ukraine's Ambassador to the United Nations Sergiy Kyslysya speak to the media following a Security Council meeting to discuss the situation between Russia and Ukraine.
'Hysterics'
But Russia's ambassador to the UN, Vassily Nebenzia, rejected the allegations and said Washington was engaging "in hysterics" by calling the Council meeting on Ukraine.
He said no Russian official had threatened to invade the former Soviet republic and that Ukrainians were being "brainwashed" by the "Russiaphobia" of the West.
And he said that the troops in Belarus were there for joint exercises.
The United States is "whipping up tensions and rhetoric and provoking escalation," Nebenzia said.
"The discussions about a threat of war is provocative in and of itself. You are almost calling for this, you want it to happen," he charged.
Russia isolated at UN
Russia has repeatedly denied it poses a threat to Ukraine, while demanding guarantees that Kyiv will not join the US-led NATO alliance and that the United States will not establish new military bases in ex-Soviet countries.
Macron and Putin exchanged their views on the situation "as well as issues related to providing Russia with long-term and legally-binding security guarantees," the Kremlin said in a statement after their call.
The French presidency did not provide details on the content of their discussion, but it came one day before US Secretary of State Antony Blinken is to hold fresh talks with his Russian counterpart Sergei Lavrov.
Russia sent the United States its stance on Ukraine Monday evening, just hours before the talks. A State Department spokesperson declined to divulge the details.
Russia found little support on the 15-member Council as it pushed back against allegations its troop presence on the Ukraine border was an implicit threat.
It had tried to block the meeting from taking place, but ten members voted to proceed with debate and three abstained, leaving Moscow isolated.
"This is the largest... mobilization of troops in Europe in decades," Thomas-Greenfield said.
"And as we speak, Russia is sending even more forces and arms to join them."
Ukraine's ambassador to the UN, Sergiy Kyslytsya, called for de-escalation so talks can resume over the conflict already ongoing inside Ukraine with pro-Moscow secessionists in the eastern Donbass region.
"My president has reiterated most recently that he's ready to meet his Russian counterpart," Kyslytsya told the Council.
"If Russia has any questions to Ukraine, it is better to meet and talk, not to bring troops to the Ukrainian borders and intimidate Ukrainian people," he said.
"For Ukraine, the first priority today is to achieve a sustainable and unconditional ceasefire in Donbass."
Oligarchs under threat
Meanwhile, Britain and Washington signaled that the billionaire oligarchs around Putin would be hit with sanctions in case of an invasion.
British Foreign Secretary Liz Truss told parliament that the government was putting through "the toughest sanctions regime against Russia we've ever had."
"Those in and around the Kremlin will have nowhere to hide," she said.
She would not name names, but on Sunday indicated that the powerful business allies of the Kremlin, many of whom have sizable business and personal assets in Britain, were in the crosshairs.
"There will be nowhere to hide for Putin's oligarchs," Truss told Sky News.
White House spokesperson Jen Psaki also signaled that Washington has its eye on the same class of people for possible sanctions.
"The individuals we've identified are in or near the inner circle of the Kremlin and play a role in government decision-making," Psaki told reporters Monday.
"We have developed specific sanctions packages for both Russian elites and their family members."
The Kremlin denounced Britain's move as an "undisguised attack on business," charging that "the Anglo-Saxons are massively ramping up tensions on the European continent."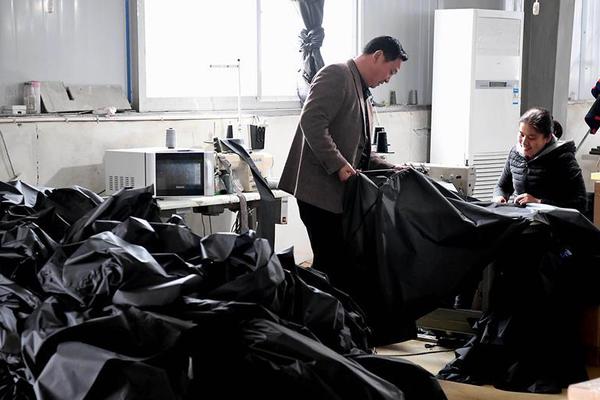 China advances into relay semis at ISU Short Track World Cup******
BEIJING, Oct. 22 (Xinhua) -- The Chinese men's and women's relay teams both advanced into the semifinals as group leaders at the 2021-22 season ISU World Cup Short Track Speed Skating series at Beijing's Capital Gymnasium here on Friday.
In the women's 1,000m, Zhang Yuting and Han Yutong both made it to the quarterfinals, coming in second in their respective groups.
"The athletes are pretty much on the same level after the preliminary round, so our preparations had to be targeted," said Han. "The opponents are really close, so it's important to hold your position."
Another Chinese skater, Guo Yihan, squeezed into the entry list for the quarterfinals as one of the fastest third in the group. Guo admitted afterward that it was the plan.
"I was in group six. So I already knew that the fastest third would make it to the next round," said the 2017 ISU World Championship relay champion. "I decided to skate in a conservative way, no fouls, no mistakes."
In the men's 1,000m, Olympic champion Wu Dajing was penalized for causing contact with the opponent as he tried to overtake from the inside. Ren Ziwei and An Kai advanced to the quarterfinals to be held on Sunday.
Medal favorites Liu Shaolin Sandor and Liu Shaoang of Hungary, Hwang Dae-heon and Kwak Yoon-gy of South Korea all qualified for the quarterfinals.
Despite being penalized in the preliminaries, Sidney K Chu of Hong Kong, China, is still confident in securing an Olympic berth, saying, "my ability to qualify for the Beijing 2022 Winter Games was proved during the race."
"What I need to work on is rather the tactics, since the short track is really a matter of tactics," Chu said. "I hope to bring better performance in the remaining World Cup events."
Chu also praised the Olympic venue. "It's really nice. The pandemic preventing and control measures are all good," he added. "There's enough warm-up space for the athletes. I'm really jealous that the Chinese mainland has a stadium so awesome like this."
In the women's 3,000m relay, Fan Kexin, Han Yutong, Xu Chunyu and Zhang Yutong represented Team China, holding the leading position most of the time to finish first in the group with four minutes and 05.234 seconds. World record holder the Netherlands also qualified for the semifinals.
In the men's 5,000m relay, Team China consists of Li Wenlong, Ren Ziwei, Sun Long and Wu Dajing was in group three. China took the lead as soon as the race started but fell behind Canada on lap 32. Only two laps later, Yang managed to overtake from the inside to regain the lead and clocked 6:48.964 to finish first.
Saturday will see medals in the men's and women's 500m and 1,500m, while the men's and women's 1,000m and relay will be decided on Sunday. Enditem
【139彩-官网👉👉十年信誉大平台,点击进入👉👉 打造国内最专业最具信赖的彩票平台,为您提供139彩-官网用户登录全网最精准计划软件,APP下载登陆,强大的竞彩网上推荐!!】
CBA Roundup: Beijing crushes Sichuan, Guangdong embraces fourth consecutive win******
ZHUJI, China, Oct. 24 (Xinhua) -- The Beijing Ducks romped to a 101-66 victory over the Sichuan Blue Whales, while the Guangdong Southern Tigers overcame the Shanghai Sharks 112-97 for a four-game winning streak in the Chinese Basketball Association (CBA) here on Sunday.
Sichuan captain Chen Chen grabbed a game-high 18 points and seven rebounds while Beijing point guard Liu Xiaoyu contributed 15 points.
Twin towers Li Muhao and Fan Ziming launched an aggressive attack to help Beijing take a 28-19 lead in the first quarter. Though Beijing head coach Yannis Christopoulos put substitutes on the court in the second quarter, Sichuan did not seize the opportunity to fight back, only to cut the deficit to 43-35.
After the interval, Li and Fan continued their momentum to deliver a 16-2 run for Beijing, forcing Sichuan to call a time out. However, Sichuan still could not find their rhythm back to the game, lagging behind 27 points in the third quarter. Losing hope to reverse, Sichuan gifted Beijing an overwhelming victory.
Elsewhere, Shanghai and Guangdong witnessed a seesaw battle in the first quarter as both teams had high accuracy in three-pointers. Entering the second quarter with a two-point edge, Guangdong enlarged the gap to 50-45 thanks to Zhao Rui's leading role by contributing 12 points personally.
In the second half, facing Guangdong's pressure, Shanghai strived to make a comeback but did not make any breakthrough. In the last five minutes, Zhou Peng's continuous scoring under the basket locked the final win for Guangdong.
Zhou notched 31 points and 12 rebounds, while Zhao added 18 points. Guo Haowen pocketed a team-high 28 points for Shanghai.
Also on Sunday, the Shenzhen Aviators beat the Fujian Sturgeons 100-93, and the Shandong Heroes defeated the Nanjing Monkey Kings 102-90. The Jilin Northeast Tigers thrashed the Ningbo Rockets 111-86, while the Zhejiang Lions eased past the Guangzhou Loong Lions 93-67. Enditem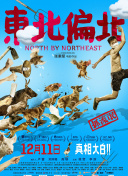 中国唯一没有双休的省份, 如今还在实行民国制度?我们来看看吧******
原标题:中国唯一没有双休的省份, 如今还在实行民国制度?我们来看看吧
对于上班族来说,最开心的应该是双休日了,从星期一就开始盼望的日子,在如今的社会,每周上班五天休息两天,在世界范围没都已经成了定制,也就是我们所说的双休。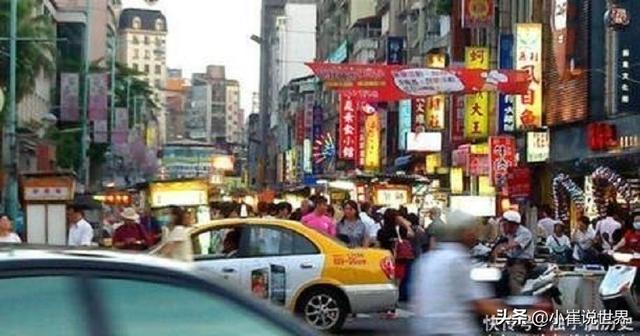 但是你知道吗,双休日这个制度是从建国以后才慢慢成型的。在民国的时候,还是采用上六天休一天的休息制度,但是让人想不到的是,现在中国还有一个大省上六休一,从民国保持到现在,几十年的时间始终如一的坚持,
这个有点任性、有点没人性的地方就是台湾省。按照正常来说,中国实施的制度都是一样的,可是令人不解的就是台湾省和我们休息的制度完全不同,在我们享受安逸双休日的时候,他们只能非常不情愿地去上班,所以他们对我们一周可以休息两天的规定,是非常羡慕的。
其实台湾这种制度的形成和一个人有关的,那个人就是蒋介石。当年国民党退守到台湾时,就一直遵照民国那个时候的规定,这个制度一用就用了几十年,有网友宣称,台湾的休息制度就像是"例假"一样,几十年一直始终如一,都没有变过。
其实真正导致这种境况的还是台湾当局,当时他们认为中国十分落后,不值得学习借鉴中国的双休制度。但是改革开放这么多年,中国也成为了世界强国。
而台湾民众想要享受和中国民众一样的待遇也是不可能了,这也就告诉我们三十年河东三十年河西。
对此,大家怎么看呢?
西班牙一音乐节舞台被狂风吹垮 露营帐篷满天飞已致1死40伤
1.N-Line套件上身 新现代菲斯塔实车图曝光
2.三姐妹考上大学后,忍不住问母亲为何重男轻女
3.理想L8谍照曝光,定位中大型SUV
4.《时代摘要》走进利亚德:视觉盛宴背后有多少"黑科技"?