2022 must be year 'we end the pandemic:' WHO chief******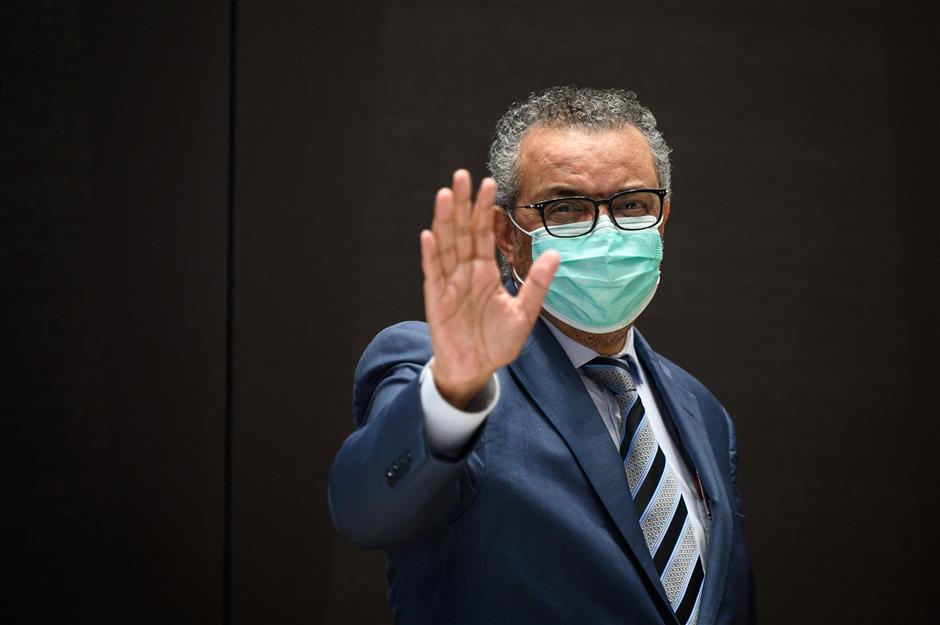 AFP。
World Health Organization Director-General Tedros Adhanom Ghebreyesus arrives for a press conference at the WHO headquarters in Geneva on December 20.。
The world must pull together and make the difficult choices needed to end the COVID-19 pandemic within the next year, WHO chief Tedros Adhanom Ghebreyesus said on Monday.。
"2022 must be the year we end the pandemic," the World Health Organization's director-general told reporters in Geneva.。
As end-of-year festivities approach, the UN health agency chief said countries should rein in national events linked to the holidays because allowing crowds to gather would be a "perfect platform" for Omicron to spread.。
It would be better to cancel events now and celebrate later "than to celebrate now and grieve later," he added.。
Since it was first reported in South Africa in November, Omicron has been identified in dozens of countries, dashing hopes that the worst of the pandemic is over.。
'Really fast' spread。
The WHO has said the heavily mutated variant is spreading at an unprecedented rate.。
"There is now consistent evidence that Omicron is spreading significantly faster than the Delta variant," Tedros said, cautioning that the strain appears to have the ability to double its infections every 1.5 to three days.。
"That is really fast."
In addition to increased transmissibility, early data has shown signs of worrying resistance to vaccines.。
There have also however been indications that it is sparking less severe symptoms than previous strains, but WHO chief scientist Soumya Swaminathan told Monday's press conference it was "early days to conclude that this is a milder variant."
She warned that South Africa and other places reporting lower hospitalization rates from Omicron had been hit hard in earlier waves, so many of the Omicron cases may have been reinfections.。
"The variant may be behaving differently in people with prior immunity," she said.。
'End inequity'
Tedros pointed out that regardless of the variant's severity, "the sheer number of cases... may overwhelm the health system" and more people could die.。
More than 5.3 million people have died since the start of the pandemic, though the true toll is believed to be several times higher.。
Amid growing concern over Omicron, many governments are scrambling to roll out vaccine booster shots to populations, with early data suggesting that a third dose offers increased protection against the variant.。
But the WHO has repeatedly voiced concern that such booster programs could deepen already glaring inequity in vaccine access between wealthy and poorer countries.。
Many vulnerable people around the world are still waiting for a first vaccine dose, and the UN health agency has said it is better to prioritize them over providing fully vaccinated health adults with boosters.。
"If we are to end the pandemic in the coming year, we must end inequity," Tedros said.。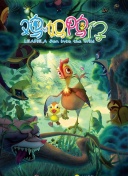 滑雪过年成春节打开方式 陕西滑雪门票订单量同比涨85%******
西部网讯(记者 马晴茹)冬天不玩雪玩什么?在北京冬奥会热情持续高涨、冰雪运动快速普及的带动下,滑雪过年成今年春节最时尚的"打开方式"。今天(2月4日),西部网·陕西头条记者从携程获悉,春节头三天,陕西滑雪门票订单量同比增长85%,白鹿原、照金国际、翠华山等滑雪场人气爆棚。
随着北京冬奥会的到来,国内也掀起了一股滑雪热。数据显示,春节前三天滑雪酒店的订单量同比增长52%,酒店人均花费同比去年春节上涨13%。"组团滑雪""雪地打卡"等内容频繁出现在朋友圈中,滑雪相关产业也逐渐升温。
记者了解到,在预订滑雪门票的用户中,女性用户撑起"半边天",虎年春节报名滑雪的女生用户同比去年增加38%。今年春节室内滑雪场同样火爆,室内滑雪场的订单量每日俱增,每十个滑雪用户中,有两个都会选择室内滑雪。
据悉,随着冰雪游的大众化普及,从小白到专业级的用户逐年递增。以2021年为例,全年在雪场玩耍2天及以上的用户规模较2019年增长180%。70%以上"滑雪客"会二次复购滑雪产品,深度滑雪爱好者不断增加。
来源:西部网-陕西新闻网
编辑:张佳萌
【购彩大厅彩票-官网👉👉十年信誉大平台,点击进入👉👉 打造国内最专业最具信赖的彩票平台,为您提供购彩大厅彩票-官网用户登录全网最精准计划软件,APP下载登陆,强大的竞彩网上推荐!!】
违规接送幼儿园学生 西安一黑校车被查扣幼儿园被责令整改******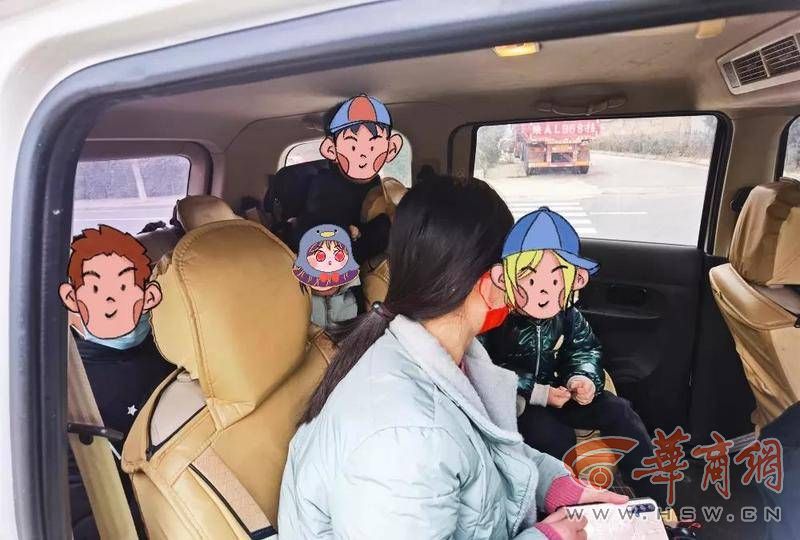 开学季,为切实做好学生出行安全工作,杜绝和减少涉及幼儿交通事故发生,西安公安交警长安大队按照大队春季开学交通管理工作要求,结合辖区工作实际,在辖区学校附近村庄和重点时段、路段持续开展"黑校车"专项查处整治工作。

2月17日,环山路中队民警查获一辆非法上路的"黑校车"。

16时30分许,民警在辖区巡逻至子午大道南延伸段时,发现一辆形迹可疑的白色面包车,民警立即上前将此辆面包车拦截。

经核查,该车并未取得校车许可,属于非法提供校车服务。

民警立即在现场固定证据,并将该辆车进行暂扣。随即联系学校负责人安排正规校车将学生进行转运。

同时民警将对该涉事幼儿园下发整改通知书,责令立即整改到位,并要求幼儿园负责人,严格落实安全主体责任,在未取得校车标牌前一律禁止提供校车服务,确保幼儿学生的出行安全。

下一步环山路中队还将对此类校车交通违法行为向交安委、交管和教育等部门进行抄告。

华商报记者 张成龙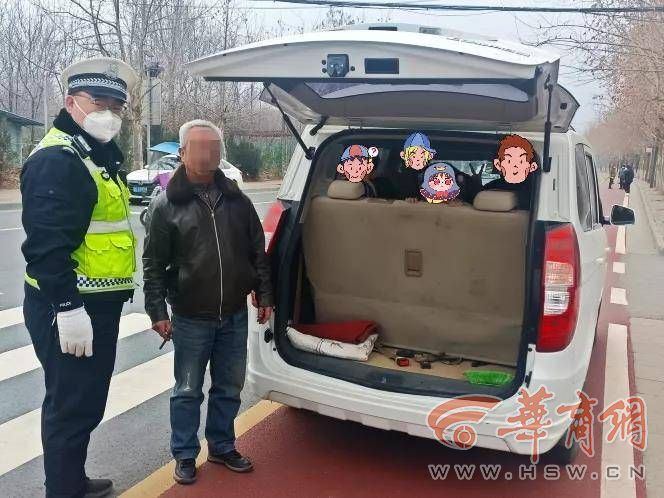 来源:华商网-华商报
编辑:方正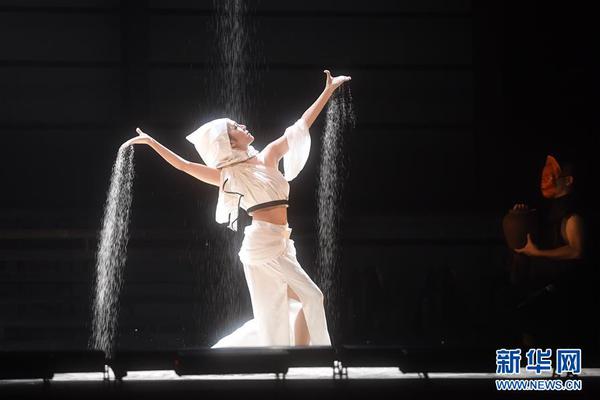 Mainz shock struggling Augsburg 4******
BERLIN, Oct. 22 (Xinhua) -- Mainz showed no mercy with Augsburg and paved the way for the win with three goals within 26 minutes to secure all three points on home soil at the opener of the 9th round in Bundesliga on Friday.
The hosts wasted no time and took the reins with the kick-off as Jonathan Burkardt forced Augsburg goalkeeper Rafal Gikiewicz into action with only two minutes gone.
Mainz completed their perfect start into the game with 10 minutes played when Karim Onisiwo benefitted on Robert Gumny's missed clearance before tapping the ball past hapless Giekiewicz.
Augsburg was shocked and couldn't respond whereas Mainz poured forward and doubled its advantage five minutes later when Burkardt's good build-up work and pass allowed Stefan Bell to slot home right footed from inside the box.
The "Fuggerstadter" couldn't put up some resistance and had to swallow another goal from Mainz as Onisiwo's pinpoint cross to the far point found Burkardt, who made it three by header in the 26th minute.
Mainz continued relentless and should have made it four ten minutes later but for all that unmarked Onisiwo couldn't beat Giekiewicz from very close range.
Just before the half time, Giekiewicz prevented a higher deficit for his squad again after neutralizing Burkardt's dangerous ball from inside the area.
After the restart, Augsburg assumed control as Mainz seemed content with its three-goal lead. Still, the visitors had to wait until the 69th minute before Andi Zeqiri finished off Andre Hahn's through ball to make it 3-1 on the scoreboards.
It was a short-lived joy for Augsburg though as Mainz remained unimpressed and restored its three-goal lead only two minutes later when Onisiwo teed up for Burkardt, who snatched his brace and killed the game in the 71st minute.
With the result, Mainz return to winning ways and secure and climb on the 6th spot meanwhile Augsburg suffered its 5th defeat and stay on the 16th place.
"I am satisfied with the performance in the first half. After the break we eased off for good 20 minutes. I did not like that, but I saw a lot of positive things today," said Mainz head coach Bo Svensson.
"What can I say. We staged a poor performance and Mainz dominated us. They are not Bayern, but they still did what they wanted with us. If we continue to play like this, we will relegate, and every team member needs to know this" said Augsburg goalkeeper Gikiewicz.
The following fixtures are scheduled for Saturday: Bundesliga leaders Bayern Munich host Hoffenheim, Arminia Bielefeld encounter runner-up Borussia Dortmund, Wolfsburg clash with Freiburg, Leipzig see newly promoted Greuther Furth and Hertha Berlin face Borussia Monchengladbach. Enditem
新疆军区总医院野战医疗队:在生命禁区守护生命
1.今年染什么发色最时髦?还得看爱豆们
2.张家界天门山自行车赛坠亡女骑手遗体还乡,家属获45万补偿
3.BBC:曼联高层意识到球迷愤怒但接受了目前问题无法快速解决
4.在习近平强军思想指引下•我们在战位报告