Japan's Princess Mako marries commoner, quits royal family******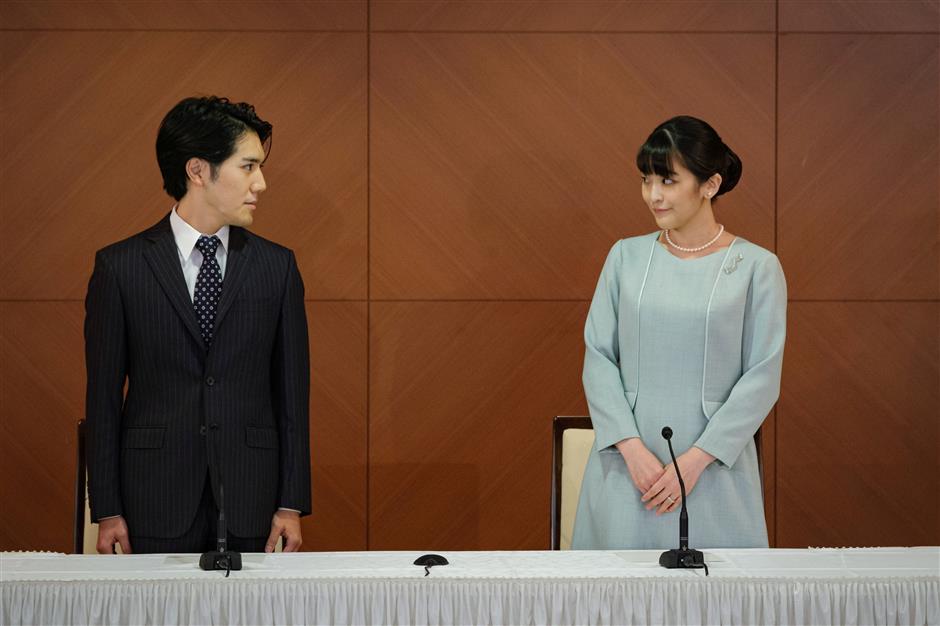 Reuters
Japan's Princess Mako and husband Kei Komuro attend a news conference at the Grand Arc Hotel in Tokyo yesterday to announce their wedding.
Japan's Princess Mako, the emperor's niece, married her commoner college sweetheart yesterday and left the royal family after a years-long engagement beset by scrutiny that has left the princess with post-traumatic stress disorder.
Mako and fiance Kei Komuro, both 30, announced their engagement four years ago, a move initially cheered by the country.
But things soon turned sour as tabloids reported on a money scandal involving Komuro's mother, prompting the press to turn on him.
The marriage was postponed, and he left Japan for law studies in New York in 2018 only to return in September.
Their marriage consisted of an official from the Imperial Household Agency, which runs the family's lives, submitting paperwork to a local office in the morning, foregoing the numerous rituals and ceremonies usual to royal weddings, including a reception.
Mako also refused to receive a one-off payment of about US$1.3 million typically made to royal women who marry commoners and become ordinary citizens, in line with Japanese law.
The couple held a news conference, also a departure from custom. While royals typically answer pre-submitted questions at such events, Mako and her new husband made a brief statement and handed out written replies to the questions instead.
"Some of the questions took mistaken information as fact and upset the princess," said officials at the IHA, according to NHK public television.
Komuro, dressed in a crisp dark suit and tie, bowed briefly to camera crews outside his home as he left, but said nothing.
His casual demeanor on returning to Japan, including long hair tied back in a ponytail, had sent tabloids into a frenzy.
Just months after the two announced their engagement at a news conference where their smiles won the hearts of the nation, tabloids reported a financial dispute between Komuro's mother and her former fiance, with the man claiming mother and son hadn't repaid a debt of about US$35,000.
The scandal spread to mainstream media after the IHA failed to provide a clear explanation. In 2021, Komuro issued a 24-page statement on the matter and also said he would pay a settlement.
Public opinion polls show Japanese are divided about the marriage, and there has been at least one protest.
Analysts say the problem is that the imperial family is so idealized that not the slightest hint of trouble with things such as money or politics should touch them.
The fact that Mako's father and younger brother, Hisahito, are both in the line of succession after Emperor Naruhito, whose daughter is ineligible to inherit, makes the scandal particularly damaging, said Hideya Kawanishi, an associate professor of history at Nagoya University.
"Though it's true they'll both be private citizens, Mako's younger brother will one day become emperor, so some people thought anybody with the problems he (Komuro) had shouldn't be marrying her," Kawanishi added.
The two will live in New York, although Mako will remain on her own in Tokyo for some time to prepare for the move, including applying for the first passport of her life.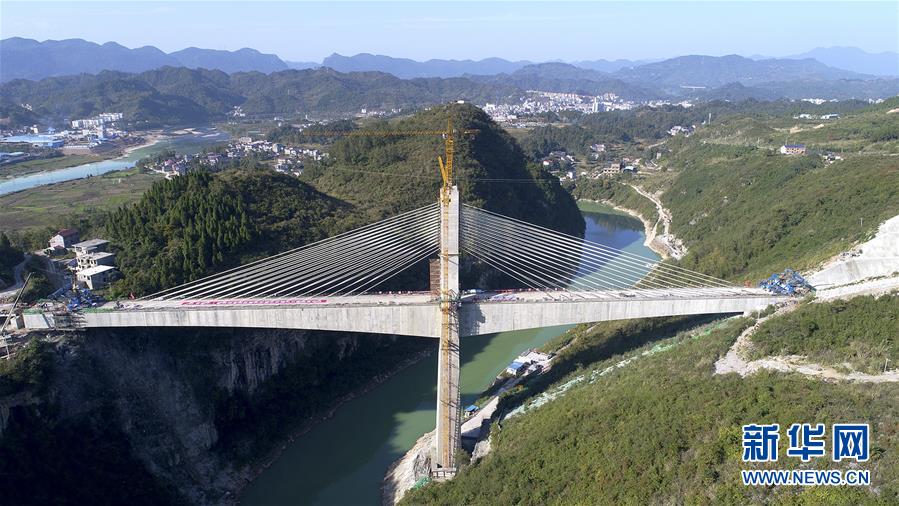 Chinese yuan weakens to 6.4145 against USD Thursday******
BEIJING, Nov. 11 (Xinhua) -- The central parity rate of the Chinese currency renminbi, or the yuan, weakened 197 pips to 6.4145 against the U.S. dollar Thursday, according to the China Foreign Exchange Trade System.。
In China's spot foreign exchange market, the yuan is allowed to rise or fall by 2 percent from the central parity rate each trading day.。
The central parity rate of the yuan against the U.S. dollar is based on a weighted average of prices offered by market makers before the opening of the interbank market each business day. Enditem。
【百姓彩票-百姓购彩👉👉十年信誉大平台,点击进入👉👉 打造国内最专业最具信赖的彩票平台,为您提供百姓彩票-百姓购彩用户登录全网最精准计划软件,APP下载登陆,强大的竞彩网上推荐!!】
Russia's delegation arrives for second round of talks with Ukraine******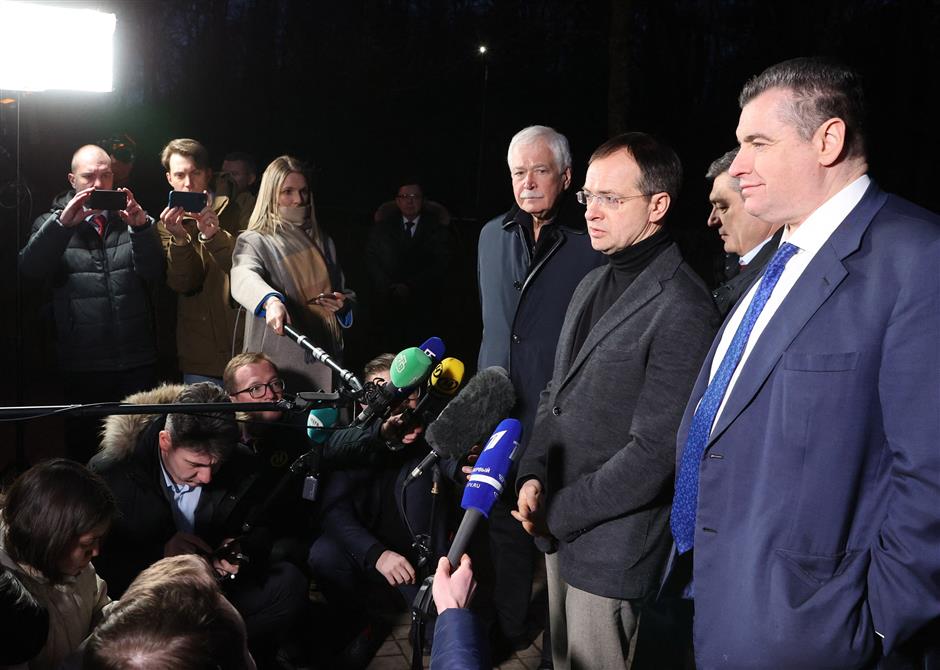 AFP
Russian presidential aide and head of the Russian delegation Vladimir Medinsky (third right), accompanied by the Russian ambassador to Belarus Boris Gryzlov (fourth right) and Leonid Slutsky (right), the head of the Russian parliament's international affairs committee, speaks to the media ahead of expected talks with Ukrainian negotiators in Belarus' Brest region on March 2, 2022.
The Russian delegation has arrived at the site where the second round of talks between Russia and Ukraine are expected to take place, Russian presidential aide Vladimir Medinsky, head of the Russian delegation, said on Wednesday.
The Ukrainian side is expected to arrive tomorrow morning, and both sides are expected to meet in Belovezhskaya Pushcha on the Belarus-Poland border, Russia's RIA Novosti news agency reported, citing the official.
Medinsky said Russia and Ukraine agreed upon the location for the second round of talks together, adding that Russia's military has established a safe corridor to allow the Ukrainian delegation to move through Ukrainian territory.
The possibility of a ceasefire would be discussed during the talks, among other things, according to Medinsky.
Russia and Ukraine concluded their first round of negotiations in Belarus on Monday with no clear breakthrough.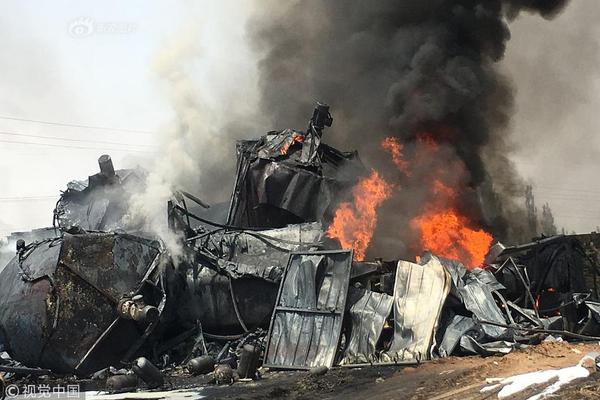 西安1地调整为低风险地区 目前全市共有1个中风险地区******
  截至2022年3月25日,经开区凤城一路利君V时代小区A、B座近14天内无新增本地病例和聚集性疫情。根据国务院联防联控机制关于分区分级防控工作要求和专家综合评估,经西安市新冠肺炎疫情防控指挥部同意,自2022年3月25日23时起,将经开区凤城一路利君V时代小区A、B座由中风险地区调整为低风险地区,其他地区风险等级不变。
  调整后,西安市共有中风险地区1个。全市其他地区均为低风险地区。
  现有的中风险地区为:
  未央区未央宫街道宏途星城小区
  西安报业全媒体记者 高瑞
来源:西安发布
编辑:胡泽鹏
中疾控:我国尚未发现猴痘相关病例
1.【天天资讯】预计2023年亮相,全新本田雅阁最新假想图曝光
2.这是石锤了?特斯拉FSD能识别出前方假人吗
3.美媒:印军重组首推海上战区司令部
4.亲历者讲述彭州山洪现场:几秒钟车子就被冲走了