Xinhua Headlines: Expectations run high with Beijing 2022 set to unite the world******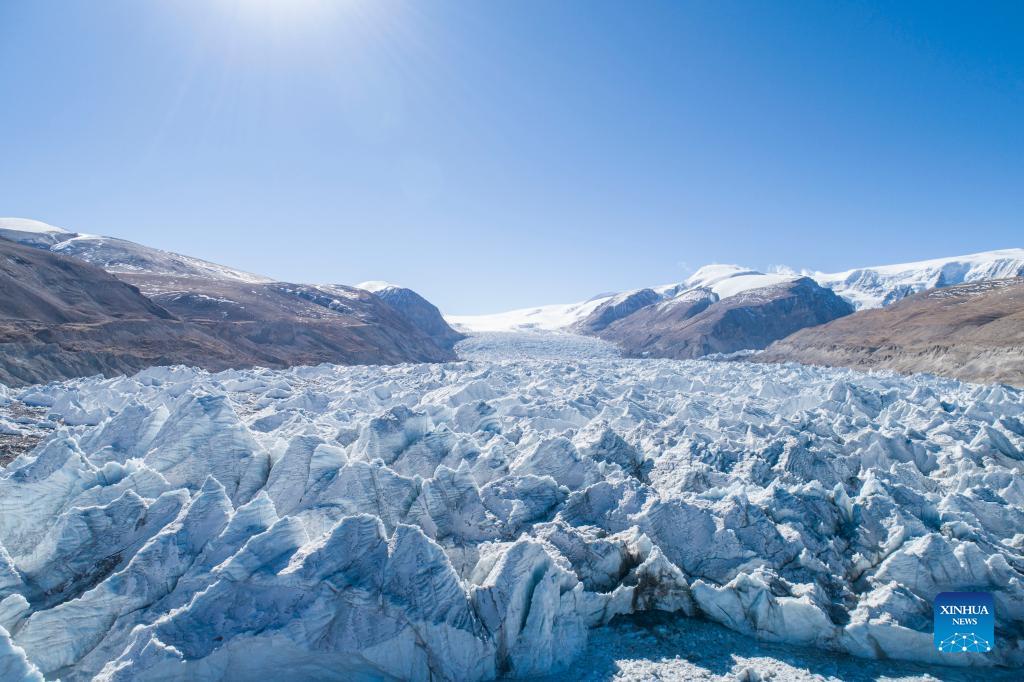 Aerial photo taken on Nov. 16, 2021 shows a view of Yunding Ski Resort in Chongli of Zhangjiakou City, north China's Hebei Province. The seats of Yunding Ski Resort in Zhangjiakou competition zone have been installed, and the staff are busy preparing the tracks for the upcoming test events of the Beijing 2022 Olympic Winter Games. (Photo by Wu Diansen/Xinhua)
BEIJING, Nov. 23 (Xinhua) -- Beijing is set to mark a historic achievement in February, when it will become the first city to host both the Summer and Winter Olympics.
However, like almost every other Games before it, there have been some distractions from the spirit of the Olympic Games like calls for a boycott from Western politicians and organizations.
A boycott of the Beijing 2022 Winter Games would undermine one of the key tenets by which the Olympic movement has abided since the birth of the modern Games in 1896.
The Olympic charter states that the Games must not be used as a platform for any kind of political, religious or racial demonstration.
Furthermore, the mission and role of each National Olympic Committee (NOC) includes an obligation "to maintain and promote its political neutrality and to preserve the autonomy of sport," the document says.
"The NOCs must preserve their autonomy and resist all pressures of any kind, including but not limited to political, legal, religious or economic pressures which may prevent them from complying with the Olympic charter," it adds.
The message is clear: sport and politics ought not to be mixed.
As such, calls from some quarters for NOCs to withdraw from the Beijing Winter Games because of spurious allegations related to Xinjiang, Tibet, Taiwan and Hong Kong are misplaced and threaten to set a dangerous precedent.
One shudders to think what could happen at subsequent Games and how they could be used as a tool or platform to push political agendas. Moreover, sport must never cease to be the prime focus of the Olympics.
Susanne Lyons, the president of the United States Olympic and Paralympic Committee (USOPC), said as much when telling reporters in April that Team USA's athletes should not be used as "political pawns".
"We at the USOPC oppose athlete boycotts because they've been shown to negatively impact athletes while not effectively addressing global issues," Lyons said. "For our athletes, their only dream is to represent the USA and what we stand for on the international field of play."
The ill-conceived remarks by some western political leaders and media outlets have failed to sway the opinion of the Games' participants. To this day, not a single athlete or NOC has withdrawn from the Winter Games, scheduled to run from February 4 to 20.
Apart from politicizing sport, an Olympic boycott would represent a clear violation of the three core values of Olympism: excellence, friendship and respect.
In a missive to the Olympic community published in September, International Olympic Committee (IOC) President Thomas Bach drew attention to the Games' potential to unite the planet.
"The Olympic Winter Games Beijing 2022 come at an important moment to bring the world together in the Olympic spirit of peace, solidarity and unity," Bach said. "It will once again be the athletes of these Olympic Games that will send this message of the unifying power of sport to the world."
A vocal opponent of the boycott calls has been Australian Olympic Committee (AOC) president and IOC vice president John Coates.
In a speech to Australia's National Press Club in October, Coates said the sovereignty of host nations must be respected and that no country had a right to tell others what to do.
The most important Olympic Games stakeholders - the athletes - have shown overwhelming exuberance at the prospect of participating at Beijing 2022.
Among those to express their desire to take part is the National Hockey League MVP Connor McDavid, one of the event's highest-profile stars.
"Just to be able to represent Canada at the Olympics and compete for a gold medal would be an absolute dream come true," McDavid said at the prospect of tasting Olympic competition for the first time.
Equally as enthusiastic is Tampa Bay Lightning defenseman Victor Hedman, who will wear the colors of his native Sweden.
"The Olympics is one of the biggest dreams of mine and I haven't been able to participate in one. This might be the last chance I get," the 30-year-old said.
Two-time Olympic gold medalist and World Cup alpine skier Mikaela Shiffrin said athletes should not have to sacrifice a pivotal moment in their careers for political reasons.
"The Olympics is big, and it's something that you shoot for, and you don't want to miss it," the 26-year-old American said. Schiffrin went further, explaining that the Beijing Winter Olympics "can actually bring hope to the world at a very difficult time."
Former U.S. short track speed skater Apolo Ohno concurred and urged athletes to focus on their sporting objectives.
"My passion for sport to go beyond the borders and the politicized beliefs is something that I hold dearly to my heart," said the eight-time Winter Olympic medalist.
"I just want to see the purity of sport again. We want to see and celebrate and cheer for our country's men and women who go and compete, regardless of where the Olympic Games are being held," he added. Enditem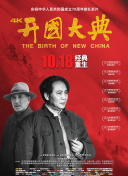 Economic Watch: China's marine economy sectors post steady recovery in first three quarters******
BEIJING, Nov. 11 (Xinhua) -- China saw its marine economy sectors recover steadily in the first three quarters of the year as COVID-19 prevention and control efforts took effect and demand gradually rebounded, according to the Ministry of Natural Resources.。
The marine economy is seen as key to building significant strength in the marine sector, and to economic transition and growth for China, a big marine country with a coastline of 18,000 km and sea area under its jurisdiction of about 3 million square km.。
Posting upbeat performances in traditional and emerging industries as well as foreign trade, China recorded a total output value of 6.2 trillion yuan (about 966.6 billion U.S. dollars) in its marine economy in the first nine months, data released by the ministry shows. The figure represents year-on-year growth of 9.5 percent and two-year average growth of 2.1 percent.。
Emerging industries have extended their fast recovery momentum, led by a strong performance from the renewable energy utilization industry, according to the ministry.。
More than 80 percent of key enterprises in the industry achieved year-on-year growth in operating income.。
More than 70 percent of key companies in the marine medicine and biological products industry and the marine engineering equipment manufacturing industry realized year-on-year growth in operating revenue.。
Traditional marine industries have also seen solid improvement.。
Offshore oil and gas production recorded steady growth in the first three quarters, with the national output of offshore crude oil and natural gas rising 7.6 percent and 6.3 percent, respectively.。
Also recovering was the vitality of market entities. Data shows that 13,743 enterprises were newly registered in major marine sectors during the first three quarters, an increase of 8.3 percent year on year.。
The foreign trade of the maritime industry rose steadily, with the total import and export volume increasing 23.2 percent year on year.。
China has included marine economy development in its Outline of the 14th Five-Year Plan (2021-2025) and the Long-Range Objectives Through the Year 2035. According to the plan, the country aims to build a modern marine industry system through measures including technological breakthroughs and the construction of demonstration zones for the marine economy. Enditem。
【博美彩票-官网app下载👉👉十年信誉大平台,点击进入👉👉 打造国内最专业最具信赖的彩票平台,为您提供博美彩票-官网app下载用户登录全网最精准计划软件,APP下载登陆,强大的竞彩网上推荐!!】
故事还不少!地铁16号线一期车站命名确定******
3月16日
备受关注的
西安地铁16号线一期工程
车站及车辆基地站名
正式对外公布
点击图片查看详情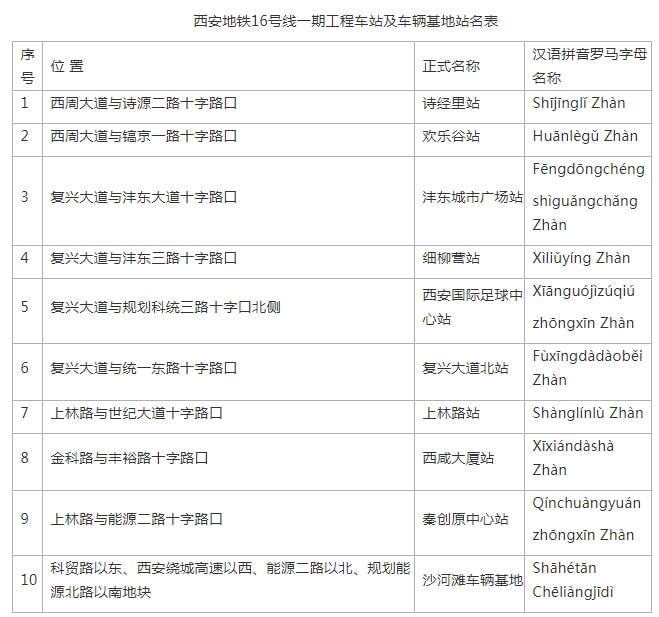 01
地铁16号线一期工程北起能源金贸区能源二路,南抵沣东新城诗经里小镇,全长约15.05千米,设站9座,车站自南向北依次命名为诗经里站、欢乐谷站(已由5号线命名)、沣东城市广场站、细柳营站、西安国际足球中心站、复兴大道北站、上林路站(已由1号线命名)、西咸大厦站、秦创原中心站,车辆基地命名为沙河滩车辆基地。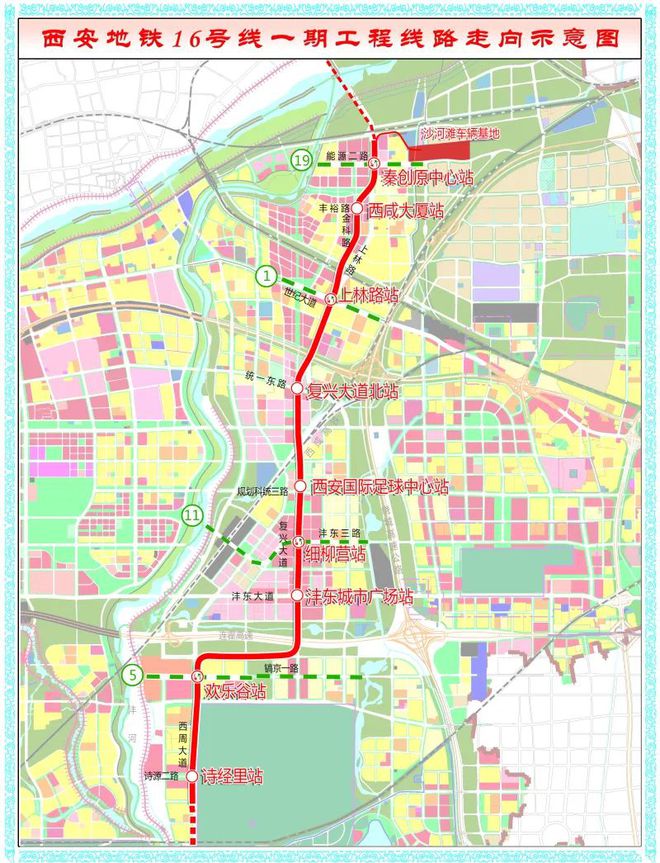 16号线一期9座车站中,换乘站有4座,分别是:
欢乐谷站(换乘5号线)
细柳营站(换乘规划11号线)
上林路站(换乘1号线)
秦创原中心站(换乘规划19号线)
地铁16号线一期
站名故事真不少
16号线沿线大项目鳞次栉比
历史遗迹、生态公园密布
本次公告的
16号线一期车站站名
也让城市新地标
与历史故事串联交织
正式命名的9座车站中,既有诗经里、细柳营、上林路这些颇具历史韵味的站名,又有欢乐谷、西安国际足球中心、秦创原中心这些见证城市发展的新地标、新名字。
诗经里站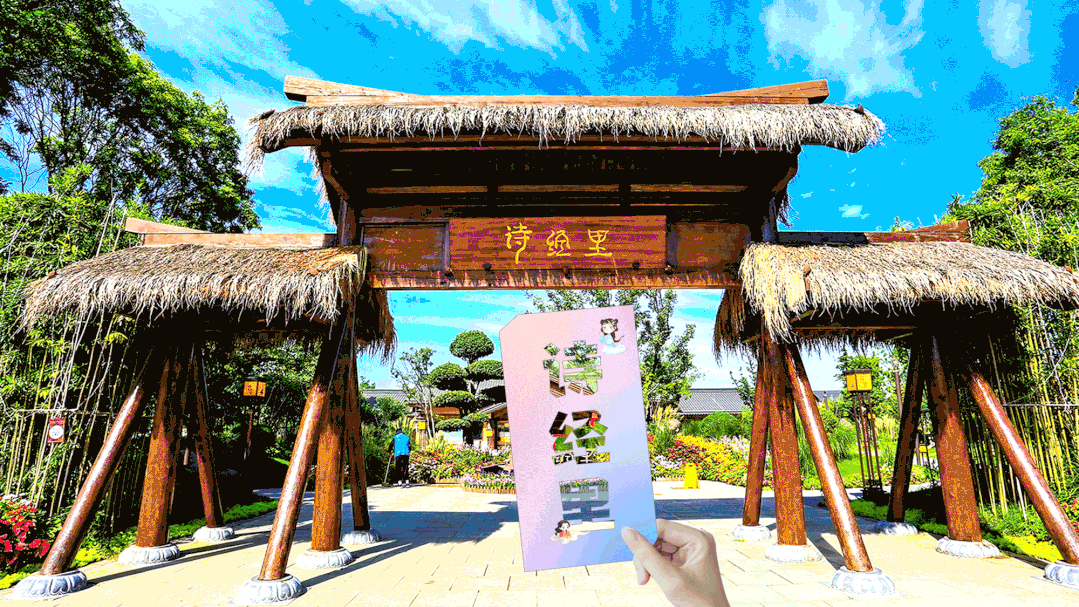 诗经里位于西安市沣河之滨。众所周知,三千年前周王朝的丰、镐二京均建都于沣河之滨,周王朝时期更是中国古代历史上的文明盛世时期,后在此诞生了《诗经》,所以沣河之滨正是《诗经》诞生的地方。如今坐落于此的"诗经里小镇",也让更多人有了可以深入了解诗经文化的场地和机会。
细柳营站
西安城处处有故事,"周亚夫军细柳"的历史就发生在西安。现如今,西安市有两处地方仍然叫细柳:一个是高新区细柳街道办;一个是沣东新城细柳营村。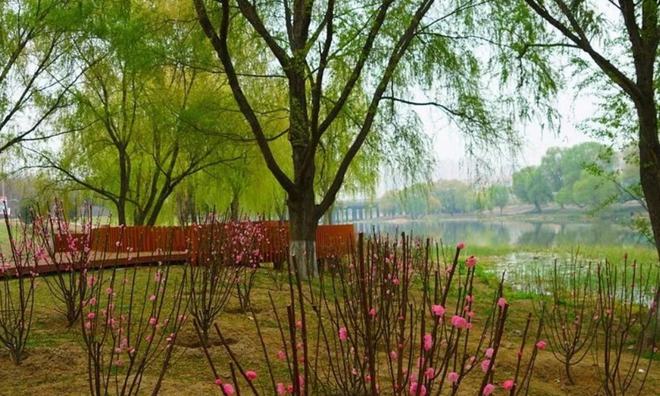 摄影:杨江峰
沣东细柳营村这一村名由来已久,村子位于沣河东岸,河岸边细柳成林。有学者考证,细柳营村就是当年周亚夫驻军的地方。《汉书·文帝纪》记载:文帝后元六年 (前158),以"河内守周亚夫为将军,次细柳",以防匈奴。后置仓于此,亦名细柳仓。杜甫《奉送郭中丞兼太仆卿充陇右节度使三十韵》:"箭入昭阳殿,笳吟细柳营。"说的也是此处。
上林路站
地铁16号线上林路站可与1号线实现换乘。上林路的得名,是因为它所在的地方曾经属于汉武帝时的上林苑。上林苑是汉武帝建元三年开始修建的皇家园林,史料记载,上林苑周长100余公里,里面有离宫70所,可以容纳千乘万骑。苑中包罗了渭、泾、沣、涝、潏、滈、浐、灞八条河流,就是后人所说的"八水绕长安"。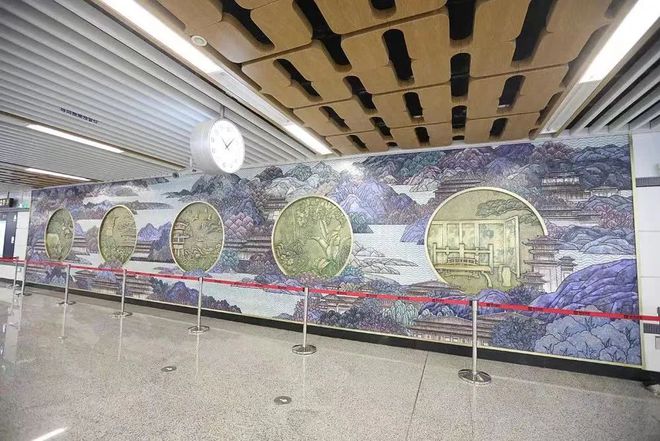 地铁1号线上林路站文化墙就是以上林苑为背景创作的。
张衡的《西京赋》中说:"上林禁苑,跨谷弥阜。东至鼎湖,邪界细柳。掩长杨而联五柞,绕黄山而款牛首。缭垣绵联,四百余里。"如今,历史的辉煌记忆还在,只可惜一切都已化成尘土。但我们的思绪则因地铁站点的命名,仍在历史的风烟中肆意萦回。
欢乐谷站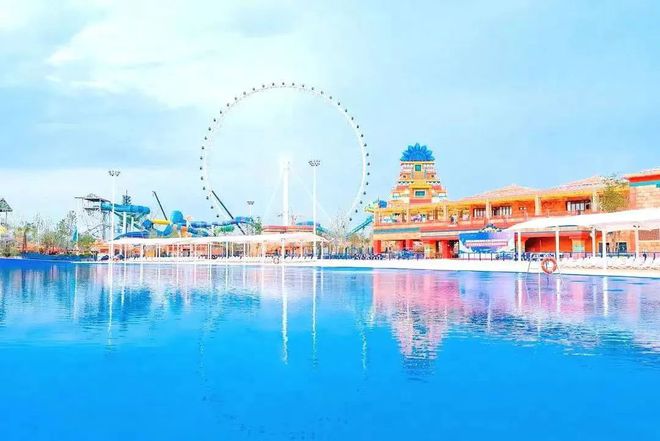 16号线欢乐谷站位于西周大道与镐京一路十字路口,周边拥有西安欢乐谷、欢乐海岸等城市商业新地标,文旅资源丰富,也可与地铁5号线实现换乘。
西安国际足球中心站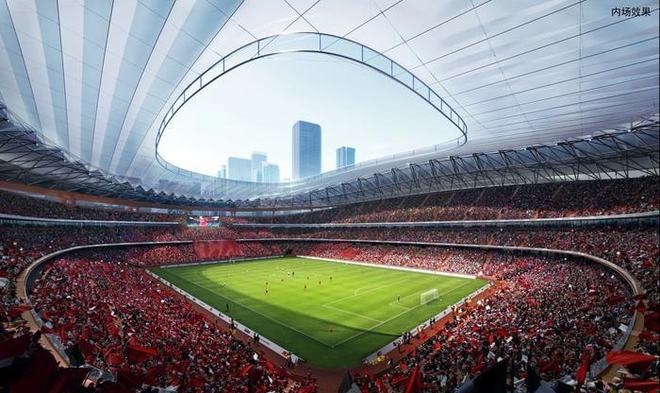 2023年亚足联中国亚洲杯备受广大球迷期待,作为承办城市之一的西安正在加紧建设西安国际足球中心,预计今年6月底主场馆完工。西安国际足球中心建成后将能够承接世界杯、亚洲杯等所有国际A级足球赛事,相信也将成为西安的城市体育新地标。
秦创原中心站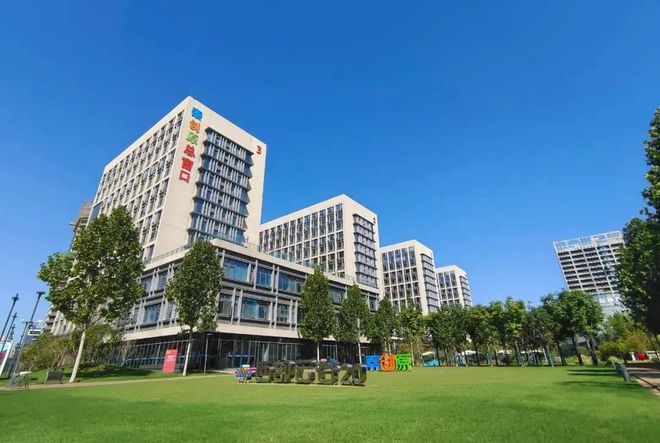 秦创原创新驱动平台的总窗口设在西部科技创新港和西咸新区,这里将加快打造具有鲜明特色和竞争力的高水平平台。秦创原中心站也将成为秦创原的核心"站点",见证创新成为西安高质量发展的强大引擎。
地铁16号线对构筑西咸一体化交通网络具有重要作用。目前,全线9座车站已全部封顶,区间已实现全线"洞通",铺轨施工已完成30%,安装装修已全面展开,计划2023年建成通车运营。
2023年
让我们乘着西安地铁16号线
穿越历史,感受未来
部分图片来 自 陕西省文化和旅游厅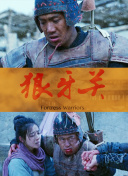 Across China: Digital tech empowers common prosperity in rural areas******
HANGZHOU, Oct. 17 (Xinhua) -- The boom in digital technology is driving China's endeavor to better integrate it into the production and life of people in rural areas, as part of efforts to achieve common prosperity.
At the 11th Smart City and Intelligent Economy Expo, advanced techniques, products and achievements in the field of digital reform were showcased. The expo in Ningbo, a coastal city in east China's Zhejiang Province, ended Sunday.
Zhejiang Province, which has been named a demonstration zone for promoting common prosperity, highlights promoting rural vitalization with digital reform.
E-commerce has injected impetus into rural industries in Zhejiang, playing a vital role in improving people's livelihood and eliminating poverty.
Huang Jiefei, owner of a tea enterprise in Songyang County of Lishui City, saw revenue from online sales reach 160 million yuan (about 25 million U.S. dollars) last year after he started cooperation with e-commerce platforms like Pinduoduo, opening sales channels for over 1,000 local tea farmers.
"We have built industrial parks to support e-commerce empower local tea industries," said He Huodi, a local agricultural bureau employee, adding that the county now has about 1,500 online tea stores, providing jobs for over 7,000 people.
The province has also used digital technology to initiate rural residents into cultural and public service, which echoes the definition of common prosperity -- affluence shared by everyone in material and cultural terms.
In the culture auditorium of Houcang Village in Ningbo City, people can read books, learn dialects and acquire knowledge about traditional culture with the help of digital resources.
By the end of 2020, Zhejiang Province had over 17,000 such auditoriums, covering 91.3 percent of villages, which also act as hubs of digital public services.
In Baoshanqiao Village of Shaoxing City, people who don't know how to seek appointment with doctors online can get help at the culture auditorium, which effectively facilitates high-quality medical resource distribution.
All this epitomizes Zhejiang's actions to bring benefits to more people in rural areas through digital innovation, creating experiences which can be replicated and promoted over a wider range across the country.
"Practice has proved that promoting construction of digital villages is an important means to realize rural vitalization on all fronts and accelerate common prosperity," said Chen Yong, an official with the Ministry of Agriculture and Rural Affairs.
To further narrow the urban-rural digital gap, China will reinforce the overall design of "digital villages," beef up relevant projects and innovation centers, increase experience sharing, as well as strengthen evaluation systems, Chen said. Enditem
马自达寻求减少对中国零部件供应的依赖
1.为什么你的发型不够美?可能是这些原因!
2.疤痕处理讲究多,方法错了可能越切越大!
3.西藏阿里洪水阻断道路!直升机飞行19架次投送约3吨物资
4.日本航空8月20日起恢复上海至成田客运航班