Monchengladbach stun Bayern to enter German Cup last 16******
BERLIN, Oct. 28 (Xinhua) -- Bayern Munich were knocked out of the second round of the German Cup for the second successive year, after a faultless Borussia Monchengladbach side whitewashed the German giants 5-0 on Wednesday.
The Foals established a three-goal lead within 21 minutes before a quickfire second-half brace from Breel Embolo put the game to bed.
Borussia made a fairytale start in front of their home crowd as Kouadio Kone latched onto Embolo's assist from close range to beat Bayern goalkeeper Manuel Neuer with less than two minutes played.
The hosts should have doubled their advantage in the ninth minute, but Jonas Hofmann missed the target with only Neuer to beat. Two minutes later, Neuer was called into action once again as he had to tip Embolo's dangerous effort over the bar.
Bayern were visibly shocked and had to suffer another setback with 15 minutes gone as Ramy Bensebaini slotted home following a combination with Hofmann to make it 2-0.
To make things worse, Bayern conceded a penalty in the 21st minute when Lucas Hernandez fouled Embolo inside the box. Bensebaini stepped up and made no mistake to make it 3-0 from the spot.
Bayern first clear-cut chance came 35 minutes into the game as Leon Goretzka's long-range attempt forced Yann Sommer into action for the first time.
After the restart, Bayern tried to take the upper hand, but things went from bad to worse in the 51st minute as Embolo had enough space to control a long ball between Bayern defenders Hernandez and Dayot Upamecano before nutmegging Neuer from the edge of the box.
Embolo remained in the thick of things and wasn't done with the scoring after Luca Netz's through-ball allowed the Swiss international to overcome Neuer for the second time in the 57th minute.
Bayern tried to respond but was never able to do any damage to Monchengladbach's well-positioned defense. The Foals stood firm for the remainder of the game to inflicted a heavy defeat.
"This is one of those nights you will never forget. We played very, very well and outplayed Bayern. And that is, something very special. I think we really impressed Bayern tonight. They really had no answer over 90 minutes," Monchengladbach's sporting director Max Eberl said.
With the result, Bayern Munich can now fully focus on the UEFA Champions League and the Bundesliga. Meanwhile, Borussia advance into the last 16.
Elsewhere, Bayern Leverkusen also crashed out of the German Cup after losing 2-1 to second division outfit Karlsruhe.
Bochum booked a place in the last 16 after beating league rivals Augsburg 5-4 on penalties.
Union Berlin needed extra-time to see off resilient third division side Waldhof Mannheim 3-1, and Anthony Modeste's second-half brace secured Cologne a 2-0 win over Stuttgart. Enditem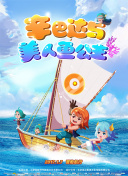 隔离病毒 传递温暖——陕西西安隔离酒店见闻******
新华社西安10月24日电(记者蔺娟 吴鸿波)日前,西安市民郑先生拍摄的一段隔离短视频在社交媒体引发关注。从10月17日凌晨开始,西安唐隆国际酒店被封闭管理,400余名酒店工作人员和住客就地隔离。
隔离酒店内的疫情防控和各项保障工作是如何进行的?"病毒可以被隔离,但温暖不会被隔离。"防控一线工作人员、隔离住客们这样说。
西安唐隆国际酒店外景。
"16日下午我带着儿子和朋友的孩子来酒店游泳,17日被就地隔离。"西安市民郑先生通过电话告诉记者,他把三人的隔离生活拍成短视频上传到社交平台,引发数万网友的点赞和评论。
"大家都很关心我们,工作人员每天都询问我们的需求,还特意送来了台灯、课外读物、益智游戏等。"郑先生说。
郑先生说,最辛苦的是疫情防控一线的工作人员。"等到隔离结束,我要给大家深深鞠一个躬,再跟大家一起拍一张合影。"
西安市民郑先生拍摄的隔离生活短视频截图
唐隆国际酒店疫情防控专班现场管控及人文关怀组组长马骐告诉记者,西安曲江新区成立了现场留验组和酒店疫情防控专班,从医疗救治、消杀防控、信息协调、安全保卫、后勤保障等多方面做好隔离酒店的疫情防控和保障工作。
"被隔离住客中,有超过一半是外地游客。为了保障所有隔离人员的身心健康,专班特别成立了人文关怀组,两位心理咨询师可以24小时为隔离人员提供咨询服务。"马骐介绍。
10月20日,正在酒店隔离的上海姑娘小王收到了工作人员送来的生日蛋糕。打开门的一瞬间,小王的惊喜溢于言表:"没想到在隔离期间还能收到蛋糕和祝福。虽然疫情让我意外隔离在这里,但西安人的热情和友善我会一直记在心里。"
记者了解到,酒店疫情防控专班工作人员在摸排隔离人员信息时,注意到有几位游客在近期过生日,就分别准备了生日蛋糕和祝福卡片,送到他们的房间。
隔离住客送给工作人员的感谢信和手绘图画。
21岁的陈晓岚是唐隆国际酒店电话总机工作人员,17日以来,她在就地隔离的同时一直坚守在工作岗位上。"我会第一时间接听住客的电话,记录他们的需求,尽快通知相关工作人员落实。"陈晓岚说,"刚开始的时候住客们会有一些焦虑,咨询电话比较多,我都一一跟大家解释沟通。很多客人还会在电话里鼓励我,大家一起共渡难关。"
酒店和防控专班工作人员们耐心细致的工作,也得到隔离住客们的肯定和感谢。"在厚厚的防护服下,我们不知道你们是谁,但我们清楚你们是为了谁!""病毒可以被隔离,但温暖不会被隔离。大家同心协力,一定可以尽快战胜病毒。"……一张张写满温暖话语的卡片、感谢信传递着温暖和力量。
【一定牛彩票网-Lee【天天】👉👉十年信誉大平台,点击进入👉👉 打造国内最专业最具信赖的彩票平台,为您提供一定牛彩票网-Lee【天天】用户登录全网最精准计划软件,APP下载登陆,强大的竞彩网上推荐!!】
Indonesia sweeps China to claim 14th Thomas Cup title******
AARHUS, Denmark, Oct. 17 (Xinhua) -- The Chinese men's badminton team lost three straight games in the Thomas Cup final to Indonesia, who claimed a record 14th title here on Sunday in the Ceres Arena.
The Indonesian shuttlers showed good form in all three games against defending champion China to lift the trophy, their first since 2002.
Lu Guangzu fought a good start in the opener against the 5th-ranked Anthony Sinisuka Ginting, winning the first set 21-18. However, the Chinese talent lost the following two 21-14, 21-16 as Ginting secured the first point for Indonesia.
Lu told Xinhua in the post-match interview that he was dragged into Ginting's pace and couldn't return proper shots.
"I was honored to be the first to play and I'm very grateful to have the trust from coaches and teammates," said Lu. "I tried my best to win back some points but Ginting took control of the game in the second the third set."
"I was preparing to fight Lu Guangzu or Shi Yuqi yesterday. I did not know who would show up in the opener," said Ginting. "I played Lu twice before. I supposed it would be a very tough and exciting match today because the final is so much different."
"I'm happy that I released myself from pressure. I was a bit nervous in the first set. I tried to calm down and pushed him as much as possible in the following rally, and it worked," said the top Indonesian player.
In the doubles match, Chinese pair He Jiting and Zhou Haodong lost two straight sets to Fajar Alfian and Muhammad Rian Ardianto 21-12, 21-19, which meant Indonesia was only one win away from the eventual victory.
"Our opponents are old partners, but we are newly paired in this tournament. They did a better job today in serving, attacking, everything," said Zhou.
In the next singles match, Li Shifeng had a depressing 0-6 start in the first set against Jonatan Christie and lost 21-14. The 21-year-old Li equalized 21-18 but could not turn China's fortune around as Christie clinched the decider 21-14.
The Indonesian team keeps the highest winning record of Thomas Cup titles (14) and China has won 10 times, including five consecutive crowns from 2004 to 2012. Enditem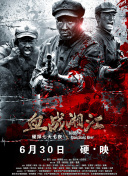 Sport is "great healer": Houston looks into World Table Tennis Championships amid pandemic******
HOUSTON, Nov. 16 (Xinhua) -- A lack of a large fan base locally. Challenges posed by the COVID-19 pandemic. All can't stop the Houston organizers from dreaming big about the World Table Tennis Championships.。
"Our goals now are to put on magnificent world championships in spite of a pandemic," Janice Burke, the CEO of Houston Sports Authority, said of the upcoming World Table Tennis Championships in the largest city in Texas.。
The Championships, running from November 23 to 29, marks the first time that the sport's prestigious event has been staged in the Americas.。
"We are pleasantly surprised ticket sales went better than we expected...Right now we are expecting at least 23,000 to 27,000 people to attend," Burke told Xinhua in a recent exclusive interview.。
As for concerns of the coronavirus pandemic, Burke said there would be no mandatory requirements for mask-wearing and vaccination, though organizers "strongly encourage" all the attendees to take such precaution measures.。
The George R. Brown Convention Center, the venue of the Championships in downtown Houston, has designed a corridor separating athletes from audiences and installed a special system to clear viruses in the air, according to Burke.。
She said athletes from up to 90 countries and regions across the world are coming to Houston, where thousands of local volunteers have already signed up to be part of the event.。
The Chinese community, representing "a large part in Houston", is passionate about the sport and "has really helped us", she added.。
"Our community has been very excited...everyone has embraced this event," Burke observed, "I think it goes to the international nature of our city...we have so many different emigrants and different communities that come together and live together."
The city's sports chief also noted that the upcoming Championships coincides with the 50th anniversary of the legendary Sino-U.S. Ping-Pong Diplomacy and thus becomes "a special moment of remembrance."
"People should not forget that the modern era of the close friendship between China and the United States began with Ping-Pong Diplomacy, and the younger generation needs to remember this important and wonderful history," she said, "I think it's very important to learn from the past."
Fifty years ago, the U.S. table tennis team was invited by its Chinese counterpart to visit China at the conclusion of the 31st World Championships in Nagoya, Japan. The U.S. players landed in Beijing on April 10, 1971, becoming the first U.S. group to visit China since the founding of the People's Republic of China in 1949.。
The Chinese team paid a return visit the following year. The mutual visits broke the ice in two decades of estranged China-U.S. relations and eventually led to the normalization of bilateral ties.。
"Throughout history, sports can be that great healer," Burke said when looking ahead to the Championships, citing former South African President Nelson Mandela's thoughts on how sports can unite an entire nation and heal hurts between different cultures.。
"I believe that sports can unite and can create really strong friendships that you would never expect. And so I'm really pleased that we can be an extension of that here in Houston," she concluded. Enditem。
2023款"宝马X7"海外实车现身 颠覆式设计理念
1.熬夜水能解决熬夜后遗症?不如好好睡觉
2.首批新款奥迪A6实车曝光 新增48V轻混动力
3.国际航班熔断措施调整后:国际机票预订量增两成
4.GPU退潮的背后是虚拟币世界的崩塌