Queen Elizabeth II spent night in hospital for tests: palace******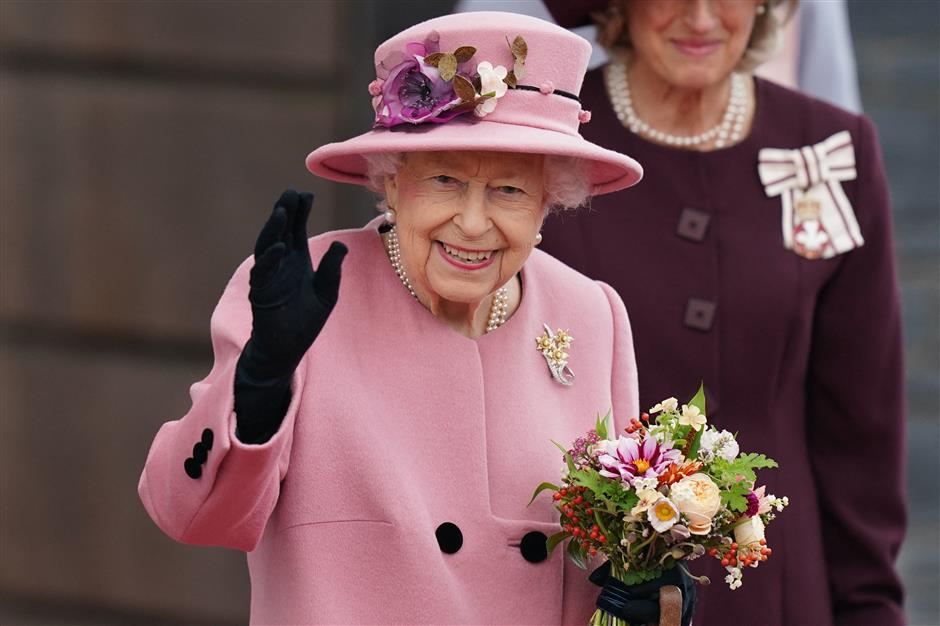 AFP
In this photo taken on October 14, Britain's Queen Elizabeth II waves as she leaves after attending the ceremonial opening of the sixth Senedd, the Welsh Parliament, in Cardiff, Wales.
Queen Elizabeth II spent a night in hospital for tests after being forced to cancel a visit to Northern Ireland this week, Buckingham Palace said on Thursday.
"Following medical advice to rest for a few days, The Queen attended hospital on Wednesday afternoon for some preliminary investigations, returning to Windsor Castle at lunchtime today (Thursday), and remains in good spirits," a statement said.
Britain's domestic Press Association news agency said the trip to the hospital had been kept under wraps because it was expected to be a short stay, and also to protect the 95-year-old monarch's privacy.
The overnight stay was for "practical reasons," it added.
The palace made the announcement after The Sun newspaper broke the news.
The tabloid said it was decided she should stay at the private King Edward VII's Hospital in central London because it was too late to make the 42-kilometer trip back to Windsor.
She has previously been treated at the exclusive clinic, which is known for treating the royal family, including in 2013 for gastroenteritis, when she also stayed for one night.
In 2003, surgeons at the hospital removed minor non-cancerous growths from her face and operated on her knee, while in 1982 had a wisdom tooth extracted.
The Queen's late husband, Prince Philip, spent four weeks from February this year for treatment for a pre-existing heart condition. He died in April, just a few weeks before his 100th birthday.
The head of state, who has been on the throne since 1952 and is Britain's longest-serving monarch, was said to be back at her desk on Thursday afternoon, undertaking light duties.
She had been due to attend an ecumenical service in the border town of Armagh on Thursday to mark the 100th centenary of the creation of Northern Ireland.
But the palace said on Wednesday morning she had "reluctantly accepted medical advice to rest for the next few days."
The decision was not related to the coronavirus and she was said to have been resting at Windsor.
Busy schedule
The Queen, who still rides and drives on her private estates, has had a busy schedule since returning from her remote Balmoral estate in northeast Scotland at the start of October.
But news that she had an overnight stay in hospital will inevitably raise fears for her health, given her advanced age, and questions about whether she should slow down further.
Next year she is due to celebrate her Platinum Jubilee to mark 70 years on the throne.
Last week, she delivered a speech at the opening of the Welsh Assembly in Cardiff, and at the weekend spent a day at Ascot racecourse.
On Monday, she held a virtual audience with the new governor-general of New Zealand, and on Tuesday received two ambassadors, also by videolink.
On Tuesday evening, she hosted a reception at Windsor for international business leaders attending a government investment summit, including the billionaire philanthropist Bill Gates, and senior British ministers.
At that reception, the Queen appeared cheerful as she, her eldest son and heir Prince Charles, 72, and grandson Prince William, 39, mingled with guests, none of whom were wearing face masks.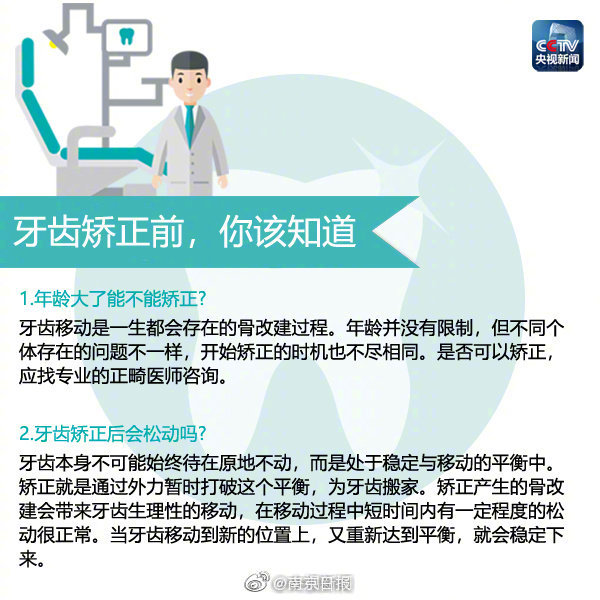 China coach Li vows to go all out to beat Oman in WC qualifier******
SHARJAH, UAE, Nov. 10 (Xinhua) -- China coach Li Tie on Wednesday vowed to go all out to beat Oman in the FIFA World Cup qualifier here on Thursday as Team China has to win to keep its faint dream alive.。
In the six-team Group B, China now rank fifth with three points from four games, while Oman sit third with six points. The top two will qualify directly and the third finisher goes into playoffs.。
"According to the current group table, if we want to qualify for Qatar 2022, we must try all means to beat our opponent tomorrow," Li told the pre-match press conference.。
"Oman showed their quality in the previous matches, but we have made good preparations for the game and set some targeted tactics. I hope that my players could carry out the plan well," Li noted.。
The Chinese coach also revealed that all his 27 players are ready for the match. "They are all healthy and I am satisfied with their physical conditions. All my players have strong determination to play. No matter starters or substitutes, they will go all out for the victory."
According to the Chinese Football Association, the local authority will allow no more than 6,000 spectators to watch Thursday's match on scene.。
"Allowing fans to enter the stadium is important for the team because the players' job is to play for Chinese fans. The fans' support will make players excited. I know many fans will watch the match in China, I hope all my players could show their best," Li said.。
Oman head coach Branko Ivankovic also expressed his desire to win the match. "When we step on the field, we want to beat any team in the group and qualify for the World Cup. I have full respect to the Chinese team, Chinese players are technically excellent and they have four naturalized players such as Ai Kesen and Alan," he said.。
In addition, the Croatian revealed that three key players, captain Mohammed Musalami, forward Muhsen Ghassani and right back Abdul Gheilani, couldn't play due to injury.。
"The game will be very hard, my players will give anything they have. Most important is to enjoy football and make people in Oman happy," he noted. Enditem。
【彩神彩票官网|彩神彩票平台👉👉十年信誉大平台,点击进入👉👉 打造国内最专业最具信赖的彩票平台,为您提供彩神彩票官网|彩神彩票平台用户登录全网最精准计划软件,APP下载登陆,强大的竞彩网上推荐!!】
Redmi智能电视X 2022款将于10月20日发布******
  今年,全球芯片短缺,原材料价格上涨,智能电视行业也受到严重影响,同价降质、同质涨价已经成为行业常态。
  而今日,@小米电视 官微宣布,Redmi智能电视X系列将在10月20日发布,并且打出了"拒绝退步,刷新实力" 的口号,要"以不妥协的精神定义产品,用绝对的实力自我超越"。也就是说,一贯以过人性价比著称的Redmi智能电视X系列,似乎要再度打破行业的现状,对配置进行全面升级。
  据了解,Redmi智能电视X系列于2020年5月正式发布,定位"年轻人的轻旗舰智能电视",目前有Redmi X50、Redmi X55、Redmi X65三款,全系为金属全面屏设计,搭载MEMC运动补偿,支持远场语音及AIoT控制,首发价为2299元-3299元。
  自发布以来,Redmi智能电视X系列已经夺得多家电商平台的单品销量、销售额冠军,继普及MEMC、金属全面屏后,"为热爱,全面刷新"的Redmi 智能电视X 2022 款又将带来哪些突破?我们不妨拭目以待。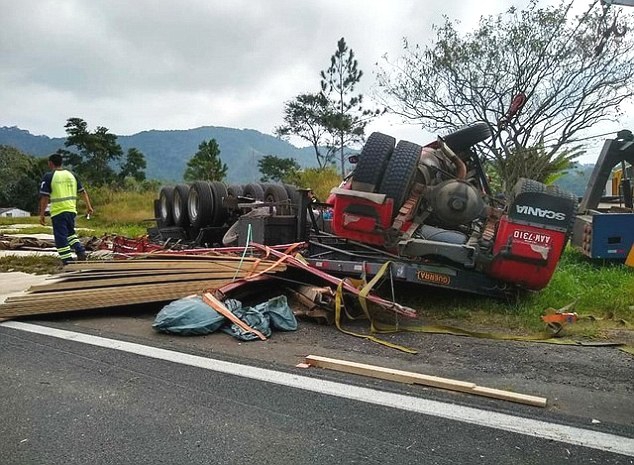 China's Q3 tablet shipments surge to quarterly high******
BEIJING, Nov. 13 (Xinhua) -- China's tablet computer shipments expanded 10.6 percent, year on year, to around 7.65 million units in the third quarter of 2021, marking a new quarterly high in nearly seven years, said an industry report.。
The country was the only one globally that saw double-digit growth in tablet shipments for the third quarter, the global market research firm International Data Corporation (IDC) said.。
IDC has attributed the increase to steady consumer demands and the increasing number of market participants in the industry.。
"China's shipments of tablets have seen steady growth, which has helped the country to become the second-largest tablet market worldwide," said the IDC, predicting that the market will continue its booming trend in the future.。
IDC's data also revealed that global tablet manufacturers shipped 42.41 million devices during the period, down 9.3 percent year on year. Enditem。
小s二女儿晒照玩桨板姿势多变 一双大长腿十分吸睛
1.记者探访三亚第三方舱医院建设情况
2.N-Line套件上身 新现代菲斯塔实车图曝光
3.8月9日,北京地铁二号线翻入轨道乘客已身亡
4.海口美兰国际机场国内航班恢复常态化运行